Despite the wet and rainy weather, we had a cheery day of preschool! The children are getting much more confident in identifying the weather. As soon as I asked, "How's the weather?" T. confidently responded, "Rainy!"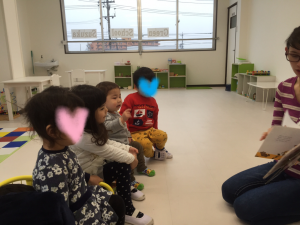 They have been enjoying storytime a lot recently. Today's book was about animals stacking apples on their heads and all the students were very good listeners. They were especially excited because of the apples; they have been practicing that word a lot.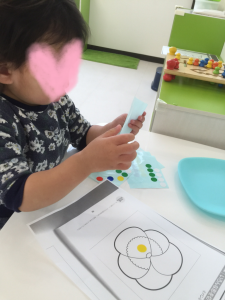 Today S. spent a long time working on a new skill: stickers! In the past she hated the sticky feeling and couldn't use stickers. However, she had a lot of fun with them today! She filled the whole page with stickers and stayed focused for a very long time. It is always exciting when the kids are able to do something new!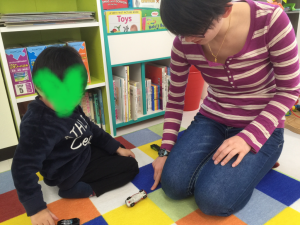 The children have all been working on the phrase, "Play with me!" Today T. wanted to play cars together. We were able to enjoy a thrilling car fight together. He was also able to ask me to complete a puzzle with him and could show me which part to do.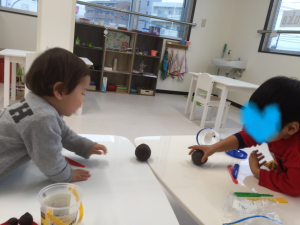 H. stayed with us for lunch today, which meant we could try more activities together. The children love asking us to make balls for them, and today they discovered that they can actually play with the playdough balls! H. and I. enjoyed rolling the balls back and forth to each other for quite some time.
With such wonderful students, we can have many fun adventures!