What a fun and exciting day at preschool today! All five kids stayed for the full day today so we had lots of time for many fun activities. Today, even the youngest students were able to answer yes and no to what month it is. I could ask, "Is it December?" and they would all say "No!" or shake their heads. When I asked, "Is it January?" they were all able to answer correctly! Hopefully they won't be too confused when February starts.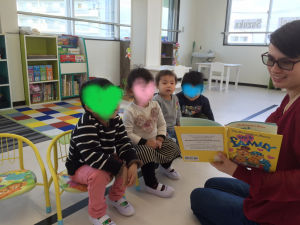 Sitting and focusing can be difficult, but all the kids are enjoyed storytime today! It is great watching their attention spans incease.
We had a full lunch table today with 5 kids and 2 adults. They were all excited to be eating lunch with their friends. The kids are enjoying joking around in English. I asked them, "Is it yummy?" and they would answer, "No yummy!" with a big grin!
We had better weather today so we were able to go to the park for the first time in a while! The kids were all very happy to get outside and run around.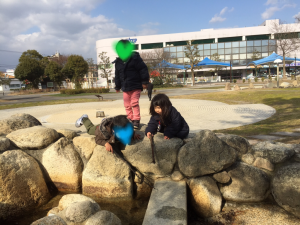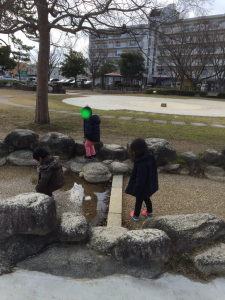 Something very exciting happened today at the park; the three older kids started playing together! They have been playing in pairs for a while now, but all three of them playing is a big step!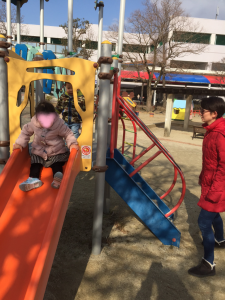 The two younger kids also enjoyed the park a lot. They are getting much more confident going down the slide! The two of them enjoyed following each other around.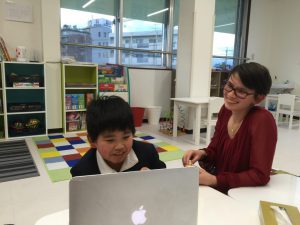 Today's gakudo was very peaceful with one student. S.'s current obsession is Undertale and he enjoyed telling me about the game. He showed me the character Sans and told me he is doing a Genocide run. 
We had such an exciting day at school today! Let's work hard tomorrow too!