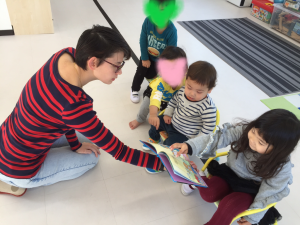 We had another fun filled day at preschool today! One student was absent but there was still lots of energy. The children are all growing up so fast; today during the storybook, all the children stayed in their seats and listened! They keep getting bigger and bigger! Everyone was excited to point at different pictures on the page.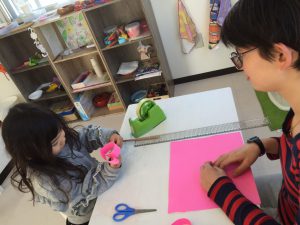 S. practiced making paper hearts again today. She remembered the instructions from yesterday and practiced using the ruler to measure out how much paper to cut! She was also able to request the specific color of paper she wanted. When I showed her several colors, she shook her head and said, "Pink." The children are all becoming much more confident expressing what they want in English.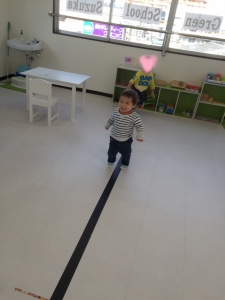 I. and the younger S. are quickly becoming better friends. They enjoyed running around the room together today while smiling and laughing! They are both becoming more interested in watching what the other is doing. Often they will decide to try the same activity as the other. It is a great chance for them to try new things and to practice taking turns. They sometimes fight over the same toy but they are quickly learning how to share.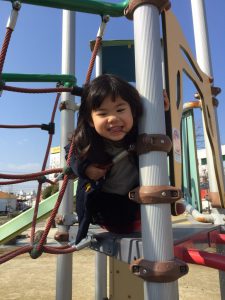 The weather is getting warmer which means we can spend more time at the park! S. and I. were very happy to run around and explore. I. is practicing his balance on the small rocks at the park with help from the teachers. S. is currently having fun finding many sticks.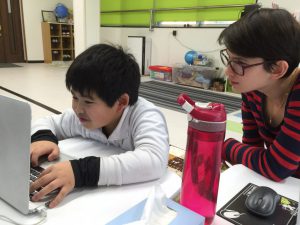 Durning gakudo, S. showed me some of his latest Minecraft creations. He made a 'Crazy Doraemon' and many other statues. Our students always impress me with how creative they are. I can't wait to see what they will create next.
February is off to a good start! Happy Chinese New Year!